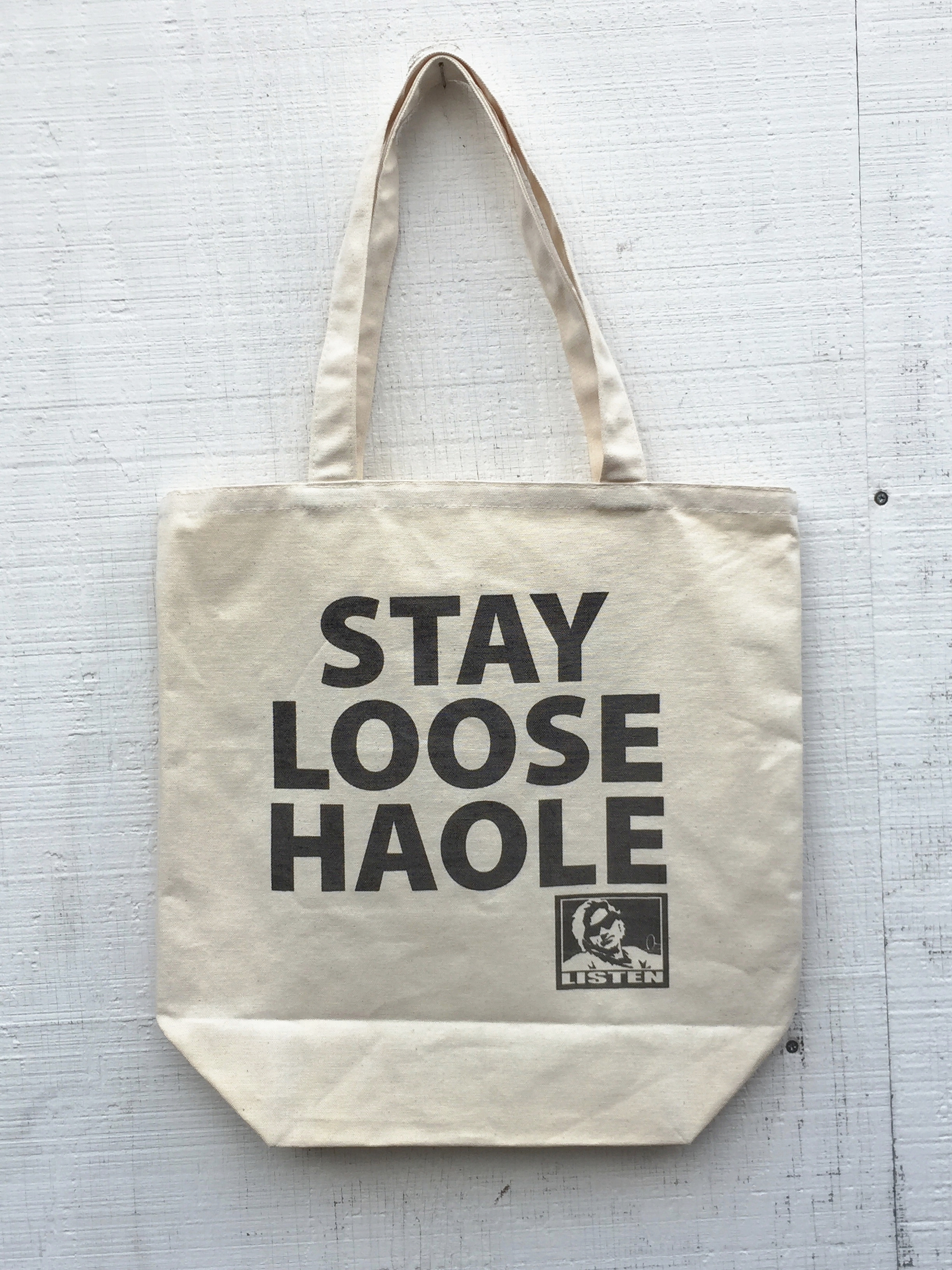 Canvas Bags
LISTEN Canvas Bag
In the wise words of Turtle... "Bag It." Take this everywhere you go and "Stay Loose." Just say no to plastic!
Natural Organic Cotton Canvas Grocery Tote

Made in USA

Width - 16.5"

Height - 17"

Gusset - 6"

Handles - 1.25" x 23"
*For every organic cotton canvas bag purchased, we will give a percentage to Sustainable Coastlines Hawai'i.